Hello and welcome.
If you're new here, be a dear and Read my Disclaimer.
My diary not good enough for you? Fine, be that way. Try these instead:
plf
venusgirl
paper-girl
methybeth
purplebanana
sjofn
pischina
sorethroat
pummela
sirilyan
quoted
oddgoogle
marn
heidiann
tanzy
deedlit999
gonzostar
blueeyedmoo
weetabix
nap-n-knit
ramble-on
whinybutt

Hong
Annie
Red Polka.
Big Fat Blog
2006-02-23 - 9:49 p.m. 
Pictures. Just Because.
Some random (and possibly not so random) pictures from my digital camera. My apologies to those of you with dial up access.
Wilma Flintstone ice sculpture from my city's winterfest. Because my city is nothing if not current. (/sarcasm mode.)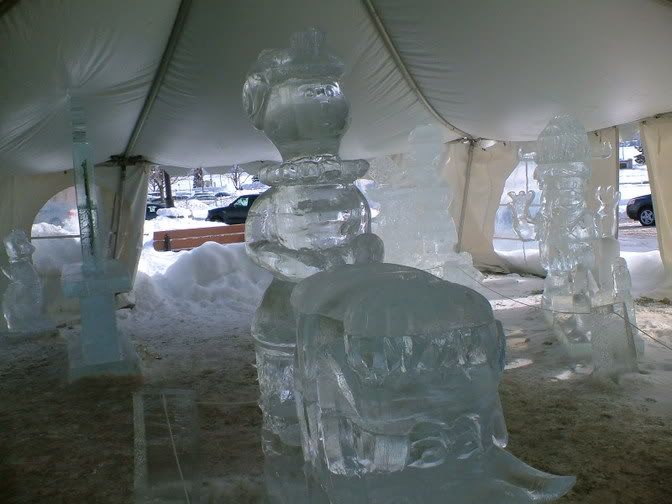 Julie gave me THE ABSOLUTE COOLEST SHOES ON THE PLANET for Christmas:

I was a pirate for Halloween. Aaaarrrr!

Because nothing says "shady business dealings" like 4 guys selling live crab out of the back of a U-Haul on a city street:
Recent Nonsense:
Currently listening to: